Email Proposals 800-291-3739
Simply email us a picture of the clear windows from your church (inside shots only, preferably of two or more windows in a row in jpeg format preferably):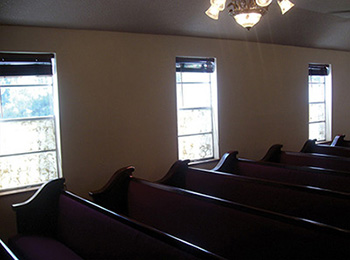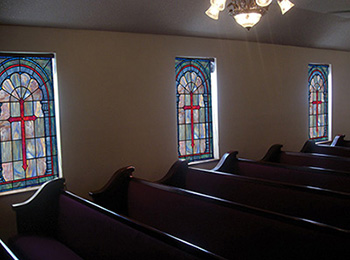 We will digitally insert your design choices (no more than two choices from our website only please) into your picture like the examples on this page.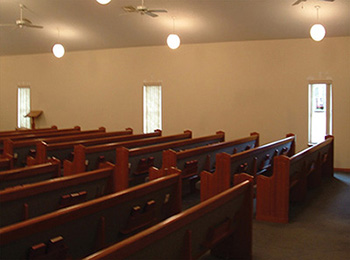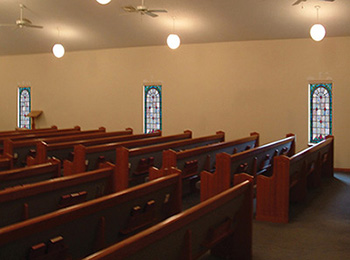 We want you to be completely pleased with your design before you order. We also send you an email mock up after an order is placed, before the order is printed. If you have any questions about this free service, give us a call. This is good only on our standard design choices, if you want custom work done for a proposal, a small deposit will have to be made (deposit refunded upon placing order).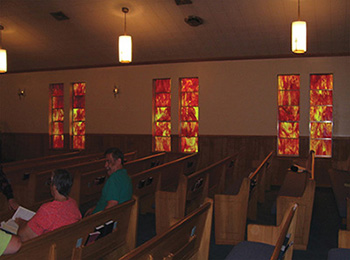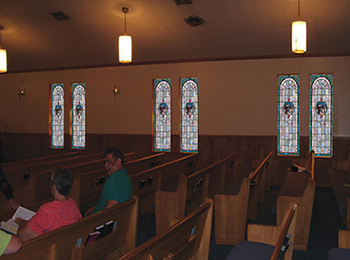 Questions? Please free to contact us 800-291-3739 with questions or comments about your job.